Request a Quote to Get Started
Enhance Your Home With New Fiberglass Front Doors
Energy Windows, Doors and More provides an extensive selection of premium, energy-efficient fiberglass front doors at competitive prices. Our door installation experts can replace your old front door with a new one that enhances your home's curb appeal, makes ingress and egress more convenient, and bolsters security. Every door we sell comes with an excellent product warranty that gives you peace of mind, and we stand behind our work with a workmanship warranty and satisfaction guarantee.
The Benefits of Fiberglass Front Doors
Fiberglass is a type of plastic that comprises glass fibers for greater strength, but fiberglass doors aren't made entirely of that material. These doors have an insulated foam core, which gives the door its shape and support but also superior energy performance. That core is surrounded by a thick polyurethane frame that reinforces it, and that frame is clad in two layers of fiberglass that give the door its look but also provides great protection from wear and tear through everyday use. Fiberglass front doors are affordable and very durable. They also require little to no maintenance. You have many security and smart door options in addition to many different colors and styles to choose from.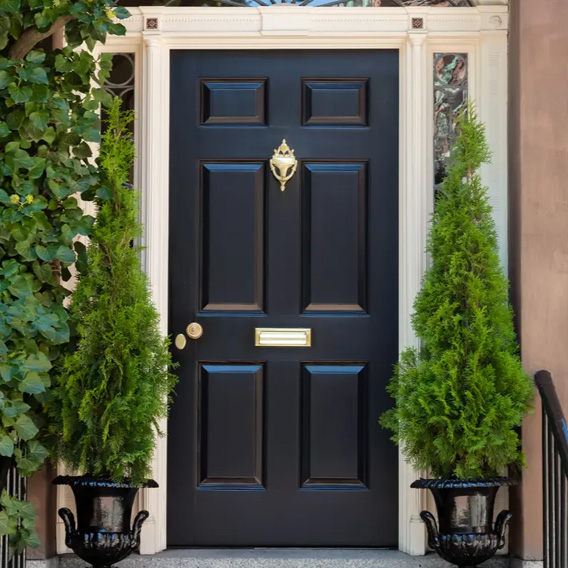 The ENERGY Experience
We offer more by design. From consultation to installation to service, our process is built around your needs.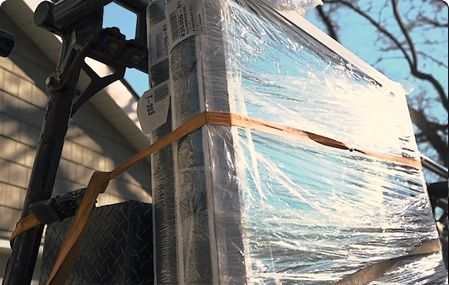 We contact you to schedule a visit, take measurements and provide a quote of the desired project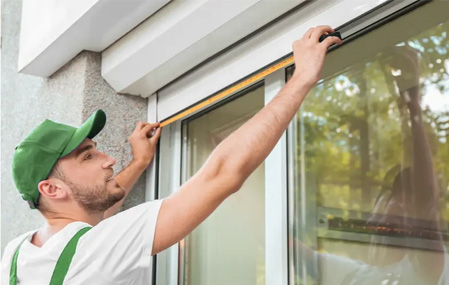 From your initial contact to the finished installation, we guarantee your satisfaction
Do You Need a New Front Door?
As a leading installer of fiberglass front doors, we're often asked when you should replace a front door. The main factor is age, and we recommend replacing your front door proactively as it nears the end of its expected product life rather than waiting for damage to occur as that can be much more expensive. You should also watch for signs that your front door is wearing out faster than expected. Drafts are a big problem that cost you money in heightened heating and cooling costs. A door that is difficult to open and close or is no longer secure should be replaced. Any significant damage to the door itself, frame, or any glass at least needs to be repaired and may mean that the door should be replaced, and it's never the wrong time to replace your front door if you want to modernize the curb appeal of your home.
Why You Should Choose Energy
Energy is an established and trusted contractor that has provided door installation services throughout the Delaware Valley and surrounding areas for more than a decade. Our door installers are all highly skilled and experienced tradespeople. We install the top doors from the most trusted brands, and our approach to customer service and care has earned us BBB accreditation with an A+ rating.
Request A Free Quote To Take The Next Step?
Other Door Types We Offer
The door options we offer here at Energy extend far beyond just fiberglass front doors. Our customers can also choose from a wide selection of wood and metal doors for their entryways.
Wood is the traditional choice for residential front doors and offers what many believe is an unmatched aesthetic. These doors are highly efficient as well but do require more maintenance than fiberglass.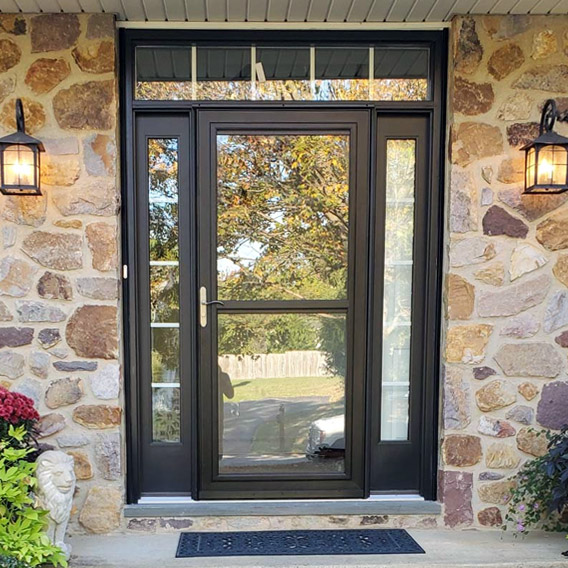 Metal Front Doors
A steel door will often provide the highest level of security and energy efficiency. Modern metal doors offer many design options as well but are the most difficult to repair if they get dented or dinged.
Save With a More Energy-Efficient Front Door
Many of the fiberglass front doors that we offer have earned ENERGY STAR certification, and according to the EPA, those products will lower energy costs by 12% on average. That adds up to significant savings over the life of the door. It's also important to note that the doors made today have much better R-values than those made even a decade ago, and if your front door is older than that, then there's a good chance that the energy performance is not even as good as it once was.
Free Consultation and Quote
If you're interested in a new front door, Energy can come out to your home and provide a consultation at no cost and without obligation. We can explore our fiberglass front doors and other products with you, answer any questions that you may have, and provide you quotes for any of the doors that interest you. Contact us today to get started.
Patio Door Installation and Replacement
Energy installs and replaces patio doors as well. We offer French patio doors, which are an elegant and traditional choice, but also a wide range of modern options, including sliding patio doors and folding patio doors. Our selection includes a range of materials, such as wood and fiberglass.
Trust Energy for Your New Front Door
Energy has helped many homeowners throughout the Delaware Valley enhance their homes with new fiberglass front doors, and we can do the same for you. Contact us today to schedule your free quote or with any questions about the doors we offer.