Request A Quote To Get Started
Enhance Curb Appeal and Energy Efficiency With New Composite Windows
Composite windows are an attractive, energy-efficient, and low-maintenance window option that adds real value to a home, and at Energy Windows Doors and More, we offer a wide selection of premium, composite-framed windows from the most popular and trusted brands. Our team will help you choose the perfect replacement windows for your home and deliver expert installation along with a complimentary warranty on all window replacement services and workmanship.
Is It Time to Replace Your Windows?
Age is the number one factor when considering an investment in composite windows. It's always a good time to replace your windows if they look dated, but we also recommend replacing them before they exceed their expected lifespan and run the risk of poor performance or even moisture intrusion. Windows can wear out sooner than expected, and it's also a good idea to replace them if you're experiencing drafts that undermine home comfort and heating and cooling efficiency, or if the windows are difficult to open, close, or secure or have non-superficial damage to either the glass or frame.
What Are Composite Windows?
Composite windows are also referred to as hybrid windows as they combine the benefits of multiple window materials while mitigating their disadvantages. In this sense, composite can be a rather broad term that varies depending on the product. In the case of CompositWood by Interstate, which is a product we believe in strongly, it refers to a material made by combining wood fibers with proprietary acrylic resins in order to deliver the beauty of real wood and the low maintenance requirements of vinyl.
The Benefits of Composite Windows
Composite windows last for decades. Most products offer a lifespan of at least 40 years with some offering 65 or even 85 years, and that means that composite tends to provide a better total cost of ownership than most other window materials. These windows have the look and beauty of real wood but with none of the maintenance requirements. They'll never fade or succumb to rot or mold, and they're also energy efficient, excellent noise insulators, and environmentally friendly too.
Request A Free Quote To Take The Next Step?
Why You Should Choose Energy
Energy is the smart choice for composite windows in the Delaware Valley because we have more than three decades of experience in this region and really care about our customers. We'll provide you with an on-site consultation at no charge and without obligation. We won't try to sell you anything. Instead, we'll explore all of your options with you and answer your questions, and if you choose to move forward, we'll help you select the perfect windows while maximizing your home improvement budget.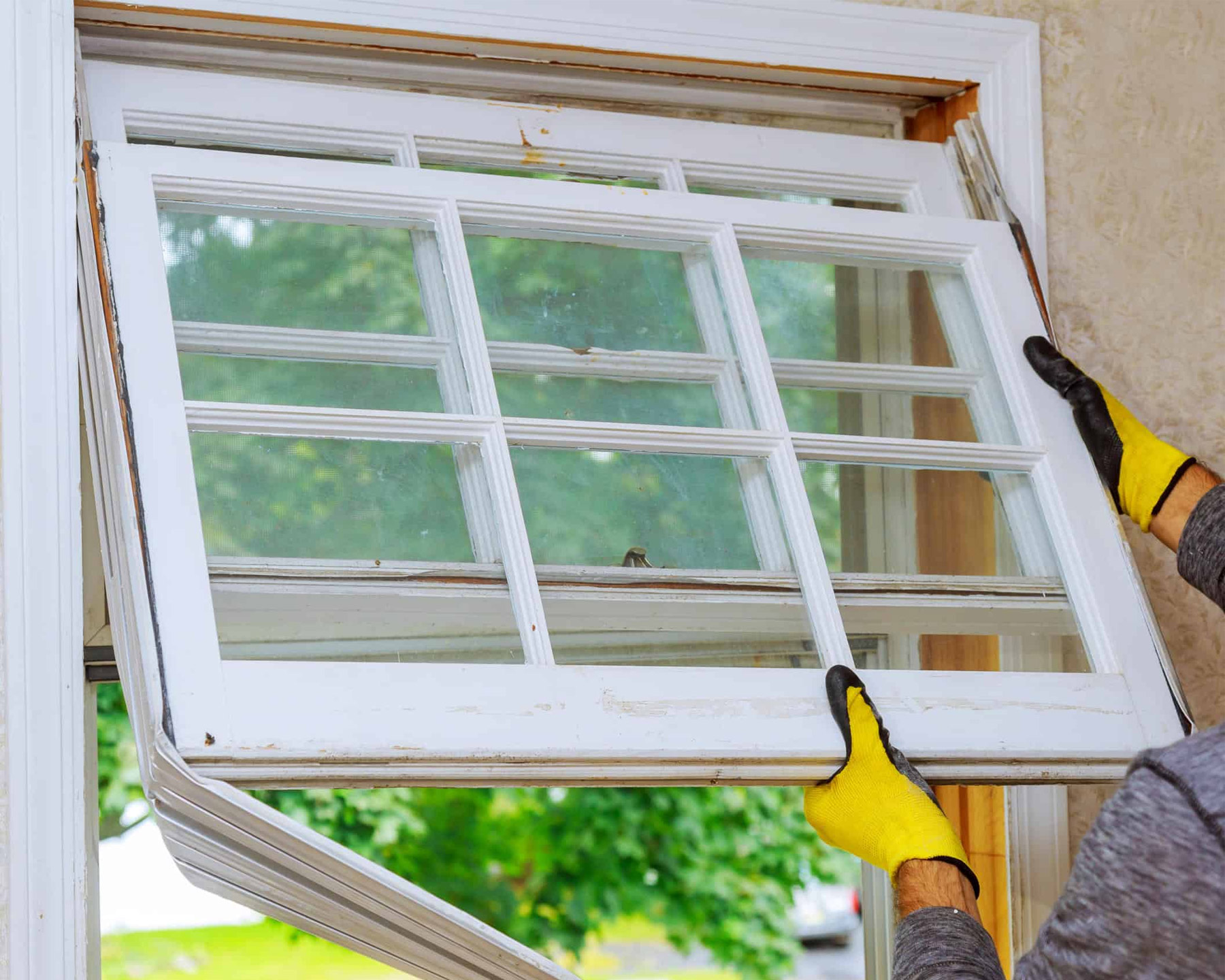 Composite Windows Are Very Energy Efficient
Windows play a key role in the building envelope of your house, and windows that perform well will make your home more comfortable and more consistent, while also keeping your heating and cooling costs as low as possible. Composite windows are designed to minimize energy transfer and are available with a wide range of features that improve energy performance even more, such as multiple panes, Low-E coatings, and warm edge spacers. Many of these windows are ENERGY STAR certified, which guarantees you a high level of performance and may also make you eligible for a tax credit and other incentives.
Many Window Styles to Choose
Composite windows come in all shapes and sizes. We offer custom windows and what are known as architectural and geometric windows. You also have all of the standard window types to choose from, including single- and double-hung windows, casement and awning windows, sliders, picture windows, and much more.
Energy Also Installs Vinyl Windows
Vinyl windows are the most popular replacement windows throughout North America, and we offer premium vinyl windows from Andersen, Ideal, Interstate, Pella, and ProVia. These windows are among the most affordable options on the market and deliver an excellent total cost of ownership with little to no maintenance required.
Trust Energy to Install Your New Composite Windows
Choose Energy to install your new composite windows because you can do so with the confidence that we're going to deliver high-quality windows and superior craftsmanship. Request a free quote online today, or call us at 1-484-645-6331 with any additional questions about the composite windows or window installation services we offer.