Request A Quote To Get Started
When it comes to installing and replacing exterior doors throughout the Delaware Valley, Energy Windows Doors and More is a contractor that homeowners trust and rely on. Our team includes expert door installers who are going to enhance and protect your home. We use only premium doors and materials, and our project consultants will help ensure that you make the perfect choices for your home.
Quality Matters
Not all exterior doors are manufactured to the same standards, and we encourage our customers to invest in a high-quality product. While a premium door will certainly cost more up front, it will last longer, and thus provide you with a lower total cost of ownership. The top doors available also make a significant difference when it comes to energy efficiency and the cost of heating and cooling your home, and it's the reason we recommend brands like Andersen, Ideal, Interstate, Pella, and ProVia. Their products add real value to your property, enhance curb appeal, and maximize your home's security as well.
Select Your Style
Energy offers our customers a wide array of design options ranging from traditional to contemporary. Opt for a wood, fiberglass, or metal door. Choose a traditional entry door or French or sliding doors, and select the color or stain that provides the perfect finish to complement your home.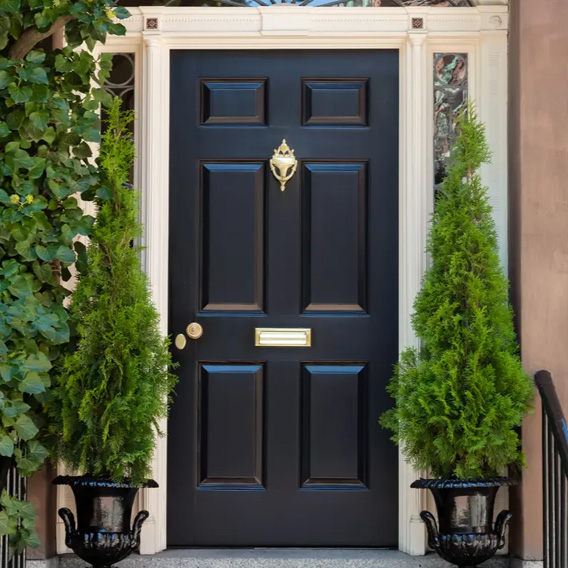 Fiberglass is the most prevalent modern choice for residential exterior doors because it strikes a fantastic balance between upfront costs and return on investment. These doors are attractive, strong, durable, and energy efficient and available in a broad range of styles and colors.
Wood is the traditional choice for residential entry doors, and this material does deliver an unparalleled aesthetic that is further enhanced with the perfect stain selection. They do cost more and require more maintenance, and wood tends to be less energy efficient than the alternatives.
A metal entry door makes a bold statement, and this is the material of choice for the homeowner emphasizing security above all else. Metal may suggest an austere aesthetic, but modern manufacturing techniques allow for styles that are similar to fiberglass and with a full range of colors too.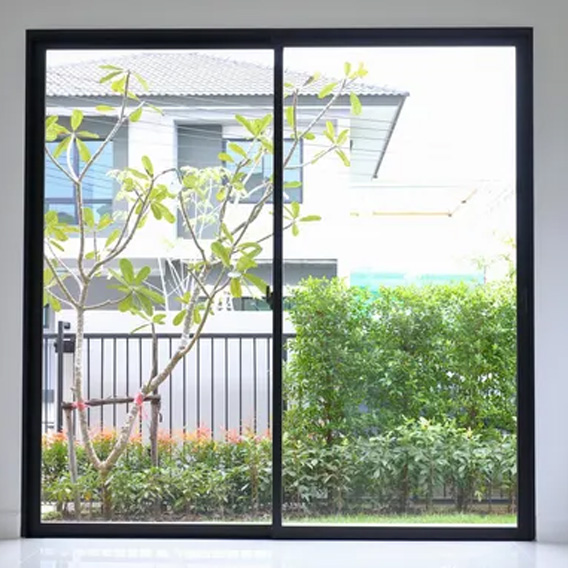 Sliding glass doors are made from either vinyl or composite material. They're a popular choice for patios and decks in backyards because they provide beautiful, wide-open views, allow for abundant sunlight and ventilation, and give you convenient ingress and egress when entertaining.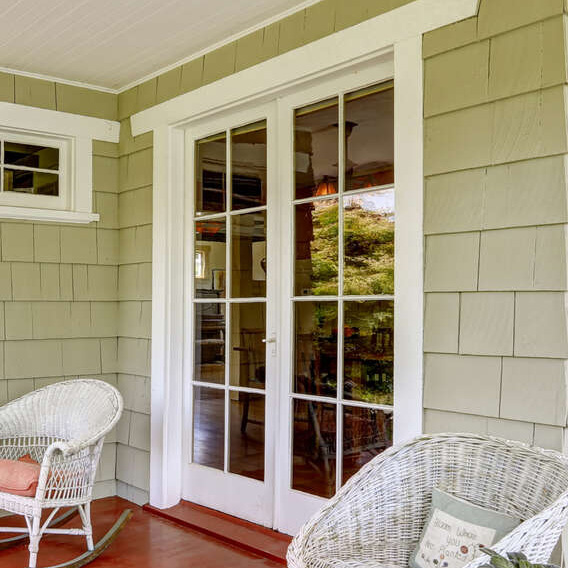 The French style is a popular choice for both exterior and interior applications. It's a style that adds architectural complexity to an interior or exterior design. For exterior usage, it allows for ample natural sunlight, and double French exterior doors are a popular alternative to patio sliding doors.
Why You Should Choose Energy
Energy Windows Doors and More is a fully licensed and insured door installation contractor with more than a decade of experience throughout the Delaware Valley. You can hire us with confidence. Our project consultants will help ensure that you maximize your budget and get the perfect exterior doors for your home. Our expert tradespeople will install your door with precision, and we'll continue to stand behind our work for the long term.
Is It Time for New Exterior Doors?
Energy advises homeowners to know the expected lifespan of their existing doors and to replace them proactively rather than in response to a problem, which will generally be more expensive. You should also keep an eye on your exterior doors and watch for potential issues. Drafts, for instance, at least mean that you need new weatherstripping and could indicate a more serious problem. You should also replace your doors if they are warped or cracked or if there are signs of water damage.
Free On-Site Consultation
Energy is a trusted name in this region, and one reason for that is that we treat prospective customers the right way. Our team will never resort to high-pressure sales tactics or try to push a product on you that you don't need or want. We'll send a project consultant to your home at no cost and without obligation. That consultant will answer all of your questions and explore all of your door options and, if you're interested, provide you with a free and accurate estimate that covers all materials and labor.
Request A Free Quote To Take The Next Step?
Trust Energy for Your Exterior Door Installation
Our team welcomes the opportunity to enhance and protect your home with new exterior doors. Call us today or reach out to us online with any questions or to schedule your free consultation.