Request A Quote To Get Started
Upgrading your home with an energy-efficient and smoothly operating patio door is a smart decision that saves you money on heating and cooling costs.
Install an Energy-Efficient Patio Door
Contact Energy Windows Doors and More for a free estimate if you plan to install or replace a patio door. As the most trusted company for patio door installation in New Jersey and Pennsylvania, we are committed to providing excellent service to our customers.
Trusted Patio Door Replacement
With a reputation for quality craftsmanship and excellent customer service, Energy Windows Doors and More is now the leading provider of patio door replacement in New Jersey and Pennsylvania. We are licensed and insured in both states for home construction projects. We take pride in using energy-efficient materials for all our home remodeling services. Our patio doors are Energy Star rated, and we use only the highest quality materials to ensure the best energy savings. Our products also come with manufacturer warranties, and we offer a one-year warranty on all our work.
The Door Styles and Materials We Install
Our company installs and replaces many different exterior door styles, including front entry doors and patio doors. We also offer doors made from a wide range of materials, including wood and fiberglass.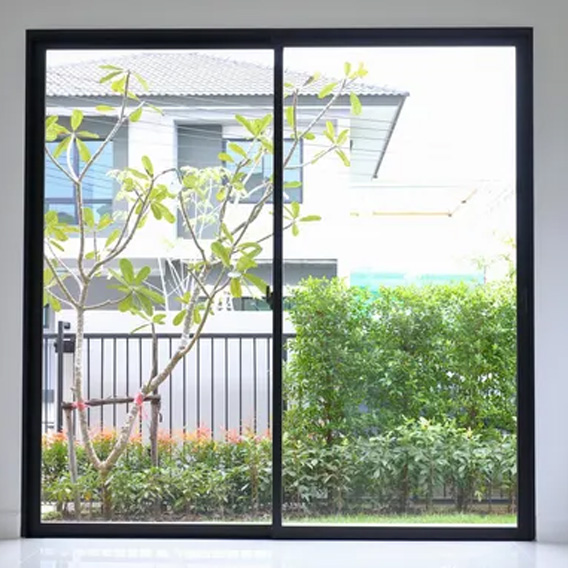 Sliding glass doors are popular patio door options because they provide an excellent view and are energy-efficient. They are also easy to use, safe, and attractive, adding to your home's curb appeal. Easily access your outdoor living space with a new sliding patio door.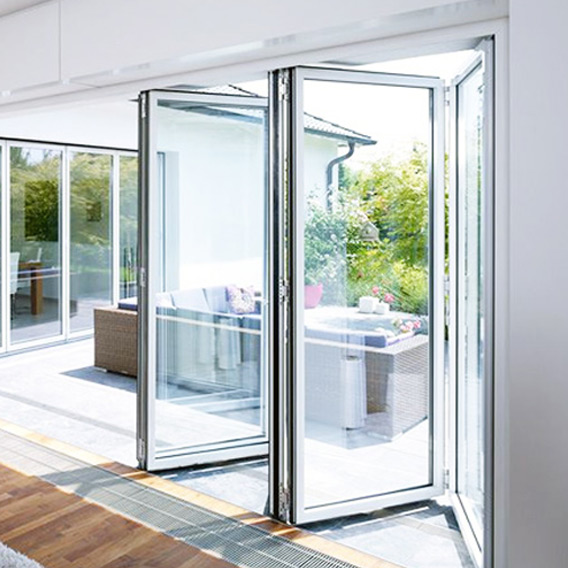 Folding Patio Doors
Folding patio doors offer a modern look to your home. These stylish doors have glass panes that fold neatly to the sides when you open the doors. You can open both sides of the doorway or just one at a time with folding glass doors.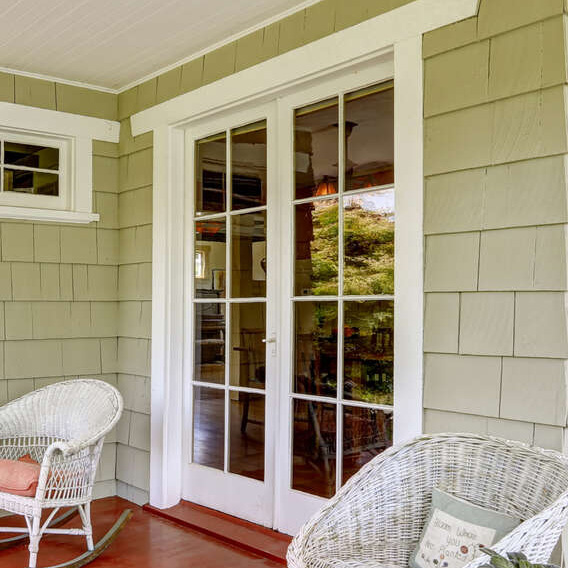 These doors are framed doors with multiple window panes or one large central pane in each door. They can be used as a single door, or you can install double doors for large entrances. Many double doors open independently, allowing you to open one or both doors simultaneously.
Reasons to Replace Your Patio Door
Energy Windows Doors and More offers patio door replacement services to meet your needs. Please contact us at 1-484-645-6331 to speak with our knowledgeable staff about your patio door replacement. We can provide a free quote for your new patio door.
• Damaged Glass
Broken or damaged glass is dangerous and unsightly. It also allows hot or cold air to enter your home, compromising your temperature control.
• Broken/Dirty Rollers
Over time, dirt buildup or wear can cause rollers at the top and bottom of your sliding glass patio door to break. Regular cleaning can help, but you may need to replace your door.
• Drafty Patio Door
As a house ages, it can shift, leading to drafty patio doors. Drafty doors increase your electric bill by letting in outside air.
• Difficult to Open/Close
Your patio door can become difficult to use due to warping, damage, or offsetting. This can lead to excessive force, causing further damage.
• Upgrade to an Energy Efficient Door
Replacing your patio door can give your home and backyard a fresh look and feel. New doors enhance curb appeal, and energy-efficient doors can lower your utility bills.
Request A Free Quote To Take The Next Step?
Custom Patio Door Installation
Available if your home's door size is not standard, the experts at Energy Windows Doors and More can provide customized patio door replacements. No matter what size door you need, we can make it happen. Our team will visit your home to measure your door area and provide you with a free estimate, including the options available for custom patio door installation.
Get a Free Quote For Your Patio Door Replacement
When looking for the best patio door replacement service, Energy Windows Doors and More should be your first choice. We are licensed and insured to provide remodeling services in New Jersey and Pennsylvania, including patio door replacement. Contact us at 1-484-645-6331 to receive a free quote for your patio door replacement. Our team will measure your door area and provide you with a detailed estimate for an energy-efficient and beautiful door for your home.