Request A Quote To Get Started
Energy Windows Doors and More is the premier residential window installation contractor in the Delaware Valley, and we install the highest-quality windows from the leading brands. That includes Marvin windows. Marvin is an American company with a rich history that dates back to 1912, and in the more than a century since, Marvin has been a family-owned and -led business that has been committed to superior craftsmanship and building better windows and doors.
Residential Window Replacement
Energy is also a family business and one that has been committed to expert window and door installation throughout the Delaware Valley for more than a decade. No matter the uniqueness of your home, the type of windows you want to be replaced, or the style of Marvin windows you want to be installed, Energy is the company to trust. Our window installers are among the best in the business, and we'll deliver you thoroughness, meticulousness, and a professional finish all at a fair and competitive price.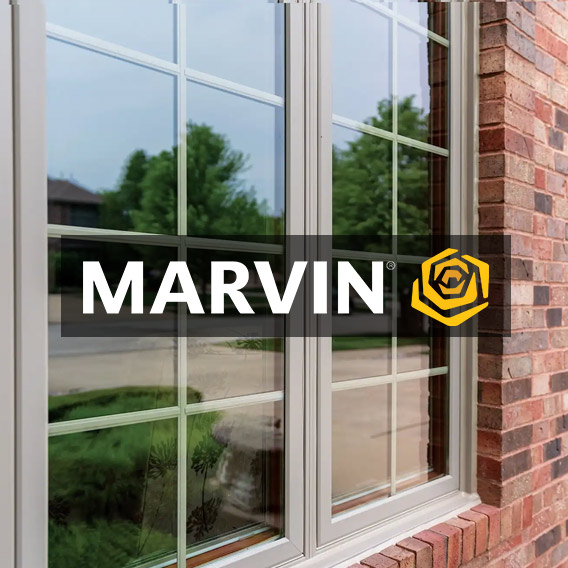 The Energy Experience
We offer more by design. From consultation to installation to service, our process is built around your needs.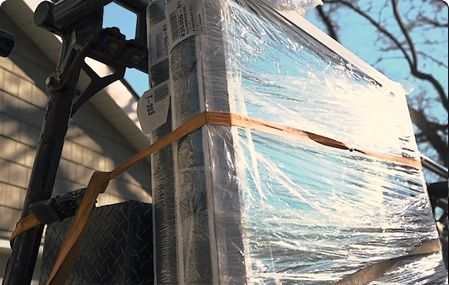 We contact you to schedule a visit, take measurements and provide a quote of the desired project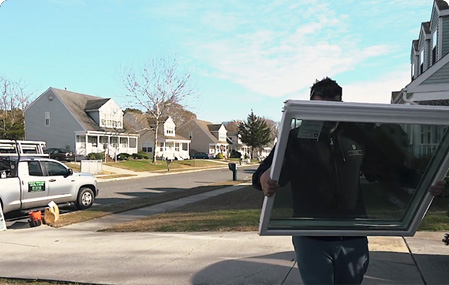 From your initial contact to the finished installation, we guarantee your satisfaction
The Benefits of Marvin Windows
Although founded in 1912, it wasn't until 1945 that Marvin began making windows, and the impetus behind that decision wasn't profit but to open up additional jobs for servicemen returning from World War II. But the company was a natural fit, and in 1952, it gained national attention with a Sack and Strip window that could be used as an awning, casement, or hopper. In 1978, Marvin became the first window company to have its entire product line certified, and by the 1990s, Marvin had become a standard for residential windows, which Money magazine recognized in its "99 Things Americans Make Best."
Marvin windows are manufactured from premium materials and built to last. There are a wide range of material and design options, and these windows will enhance your home's curb appeal and your property value while lasting for decades with little to no maintenance. Windows by Marvin are highly energy efficient as well and will make a real difference in what it costs to cool and heat your home.
Many Different Window Materials
Marvin windows are made from many different materials as well. Those include real wood, which is a traditional choice, but also fiberglass, which has become a popular modern alternative.
Marvin Wood Windows
Wood is the classic choice for residential windows and provides an unmatched elegance and charm. Marvin offers both wood and wood-clad windows through its signature collection, which features three notable series: Coastline, Modern, and Ultimate. Wood windows are timeless and suitable in all climates, and they're a superior insulator that provides better energy efficiency than most other materials.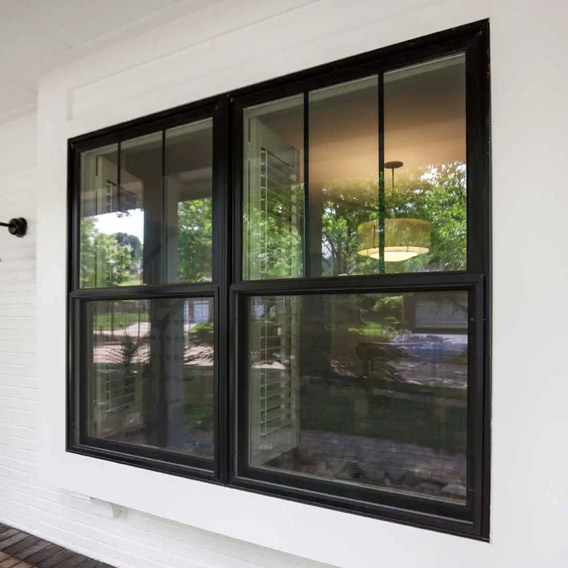 Marvin Fiberglass Windows
Fiberglass windows are affordable and require next to no maintenance over their long lifespans. Marvin windows made from fiberglass are available through two core collections: Essential and Elevate. The Marvin Essential collection combines performance, quality, and design into a streamlined series, and Marvin Elevate delivers remarkable design and superior strength with striking aesthetic options like Gunmetal.
Many Types of Window Styles
Another great reason to choose windows by Marvin is the many types of windows it offers. These include double- and single-hung windows, which are the most prevalent residential window style, but also awning, bay, bow, casement, corner, picture, sliding, and specialty shape windows.
Vinyl is not currently an option among Marvin windows as the brand focuses on its proprietary fiberglass. Our company does, however, offer a wide range of vinyl replacement windows from other leading brands, including Andersen and Pella. Vinyl windows tend to be more affordable than fiberglass, and while fiberglass windows tend to last longer, the total cost of ownership is often similar or even superior to vinyl.
Windows by Marvin Installed by Energy
Marvin windows are an amazing choice for your home because they deliver a fantastic return on investment but also because they're available in a wide range of styles. Energy not only delivers expert installation but also has project consultants available to answer your questions and provide whatever professional guidance you need in selecting the perfect windows for your home.
Learn More About Marvin Windows
If you have any additional questions about Marvin windows or would like the explore the brand's collections further, the team at Energy is here to help. Homeowners who are ready for an on-site consultation with our trusted and established window replacement team can request a free quote here.
Request A Free Quote To Take The Next Step?