Request A Quote To Get Started
A front door is an integral aspect of any home that helps shape curb appeal, dictates how convenient egress and ingress are, and determines how energy-efficient and secure the residence is. At Energy Windows Doors and More, entry doors are among our specialties, and we offer the best products from the top brands and have an expert installation team. It's never the wrong time to consider a new front door if you're ready for a fresh style or want improved functionality, and we also encourage homeowners to replace their front doors proactively rather than in response to damage.
Why You Should Invest in a New Front Door
Modern front doors not only improve curb appeal but provide you the opportunity to make a design statement that has a transformative effect on the overall aesthetic. A new door is also an excellent investment. According to Remodeling Magazine, the average ROI is almost 70%, and you'll be able to choose an energy-efficient door that makes your home more comfortable and more affordable to heat and cool. Add more privacy or let in more natural sunlight. Improve security not only through the strength of the door itself but the many hardware options available, and enhance your home with smart door technologies, such as a smart doorbell and remote locking and unlocking.
Is It Time for a New Front Door?
Energy recommends the proactive replacement of front doors because that approach will cost you less in the end. Age is the number one factor when considering your front door. A pine door, for instance, has an expected life span of 20 years, so you should replace it before reaching that mark rather than waiting for it to get drafty and difficult to open and close. It's also a good idea to replace the weatherstripping on your exterior doors once a year. You should also watch for signs of wear. If new weatherstripping doesn't fix a drafty door, then you should replace it. You should also replace doors that are hard to open and close, that are no longer secure, or has damage such as warping and cracks.
Request A Free Quote To Take The Next Step?
You Have Options With Energy
Our experienced home improvement team can install all manner of residential doors. We also give you many front doors to choose from, and the three main door types we install are fiberglass, wood, and metal.
Fiberglass is the most popular choice when it comes to replacement front doors. A fiberglass door is affordable and available in a wide range of styles and can last for many decades with little maintenance.
Wood is the traditional choice for a residential entry door. These doors cost more and require more maintenance, but they provide better energy efficiency and an unmatched aesthetic.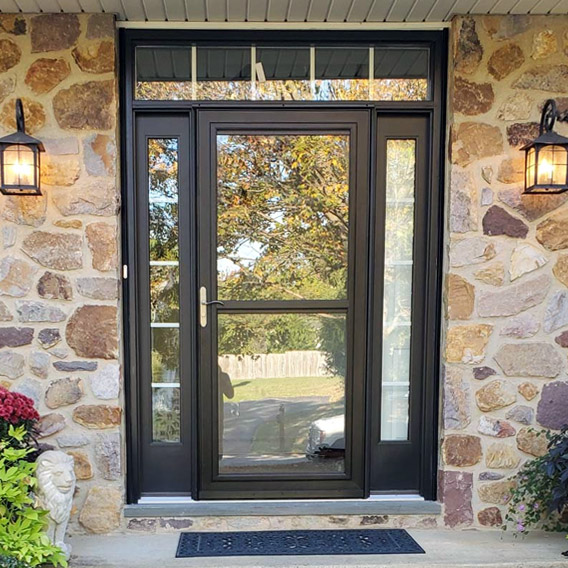 Metal front doors are an excellent choice if you want the most secure door available. Modern metal doors also make a bold design statement and are available in a wide array of colors and styles.
Why You Should Choose Energy
Energy Windows Doors and More is a fully licensed and insured door installation contractor that is established and trusted in both New Jersey and Pennsylvania. We offer the best fiberglass, wood, and metal front doors from the top brands at competitive prices. Our door installers are highly skilled and experienced tradespeople who deliver superior craftsmanship with every job, and we're going to go above and beyond to earn you as a loyal and long-time customer.
Free Consultation & Estimate
If you're considering new front doors, Energy is happy to provide you with an on-site consultation at no cost and without obligation. We'll come out to your home, answer any questions that you may have, and explore your options with you. For any of the doors that interest you, we'll provide you accurate estimates that reflect the cost of the door, hardware, materials, and all labor.
Our door installation services aren't limited to front doors, and we've helped many customers improve their homes with new patio doors as well. We offer sliding patio doors, folding patio doors, and French patio doors and can help you make the choice that provides you convenient access to your outdoor space along with a great view, abundant natural sunlight, and ample ventilation when needed.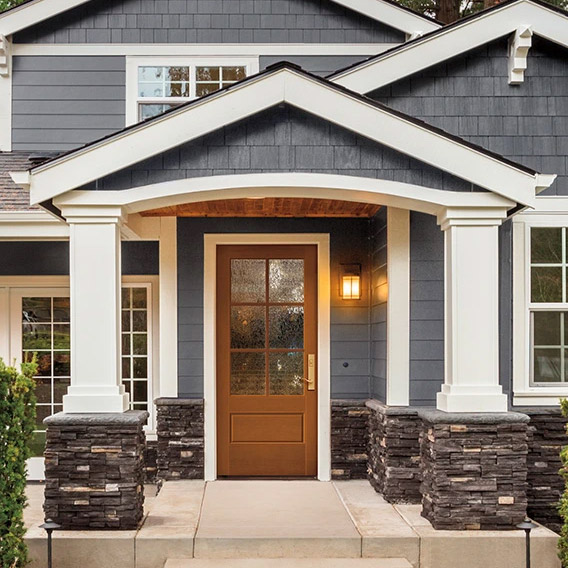 Energy Is a Name You Can Trust
At Energy, we've worked hard to earn a reputation as a door and window contractor that area homeowners can trust and rely on, and we welcome the chance to make you our next satisfied customer. Call 1-484-645-6331 or contact us online to schedule an estimate or with any questions about the front doors we offer.