Request a Quote to Get Started
Thanks to their energy efficiency, easy-to-use design, and ability to provide optimal ventilation, casement windows are a versatile and popular choice for many homeowners. In this article, we will explore the benefits, types, considerations, and maintenance of casement windows.
Casement windows are a great option for homeowners looking for energy-efficient, easy-to-use, and easy-to-clean windows, with optimal ventilation and security features. When selecting casement windows, it is important to consider the size, material, and security features, and also regularly maintain them to ensure smooth operation and longevity. Contact us to get a quote on your new windows.
The ENERGY Experience
We offer more by design. From consultation to installation to service, our process is built around your needs.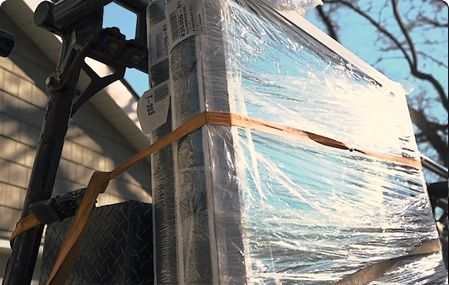 We contact you to schedule a visit, take measurements and provide a quote of the desired project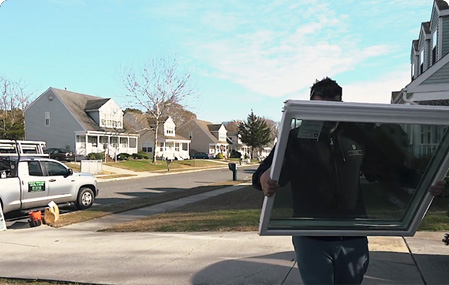 From your initial contact to the finished installation, we guarantee your satisfaction
Casement Window Replacement and Installation
At Energy Windows Doors and More, we believe that affordability and quality can coexist. When you purchase windows from us, you also receive our professional installation services. Our skilled crews are extra careful when removing your old windows and installing your new casement replacement windows. We are committed to providing complete customer satisfaction and will strive to ensure that you are happy with your new casement windows, the installation process, and the punctuality and attention to detail of our crew.
Different Types of Casement Windows
There are three main types of casement windows: manual, electric, and awning. Manual casement windows are the most common type and are opened and closed by a crank or handle. Electric casement windows can be opened and closed with the push of a button or with a remote control. Awning casement windows have a hinge on the top and open outward from the bottom, creating an awning effect. This type of window is particularly useful for providing ventilation while keeping out rain or other precipitation.
Request A Free Quote To Take The Next Step?
What to Consider When Choosing Casement Windows
One of the main benefits of casement windows is their energy efficiency. The tight seal created when the window is closed helps to keep out drafts and retain heat or cool air inside the home. This can result in lower energy bills and a more comfortable living environment. In addition, the ability to open the window fully allows for maximum airflow and ventilation, making casement windows a great option for hard-to-reach areas such as over a sink or counter. Casement windows also tend to be easy to clean as they can be cleaned from the inside.
Trust Energy Windows Doors and More
Energy Windows Doors and More boasts a wealth of experience when it comes to replacing casement windows. Led by a family with a long-standing history in the industry, we have built strong relationships with vinyl replacement window manufacturers. This has enabled us to provide dependable service and become the go-to contractor for replacement windows and doors in the Delaware Valley. Our reputation for excellence and reliability allows us to offer competitive pricing to their customers.