Request a Quote to Get Started
Like our windows, our sliding glass door replacements are available in vinyl or composite construction. Sliding doors are essentially giant sliding replacement windows. They contain the same thermal properties and construction methodology. They also feature warm edge spacers, dual panes, Low-E gas-filled glass, and an energy star rating. You might choose from the subtle, warm tones of our standard white or beige windows. Or, make a bolder statement by complementing your exterior with our American Brown exterior window. Either way, our team of experienced sliding glass door installers can accommodate you.
Should I Replace My Sliding Glass Door?
There could be numerous reasons why you might be searching for sliding patio door replacement services for your home. Our team is eager to assist you in finding the perfect solution for your patio door needs. We encourage you to call us at 1-484-645-6331 to discuss your sliding patio door replacement with one of our well-informed team members. We are standing by to answer any questions you may have and provide you with a no-cost quote for your new patio door.
Improved Aesthetics Indoor & Out
The appearance of sliding glass doors has improved vastly as well. Modern wood-grain finishes add a touch of class to what used to be simply a utilitarian way to access your patio or deck. Our white, beige, or wood-grain selections for your sliding glass door replacement immediately enhance your home's décor and appearance, making the door an integral part of your home's style and design.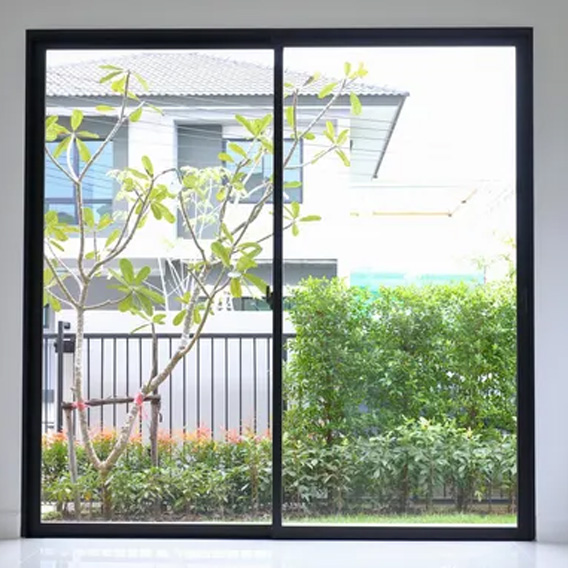 The ENERGY Experience
We offer more by design. From consultation to installation to service, our process is built around your needs.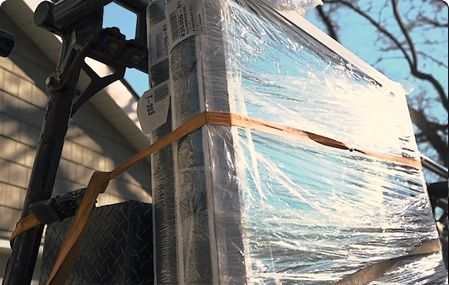 We contact you to schedule a visit, take measurements and provide a quote of the desired project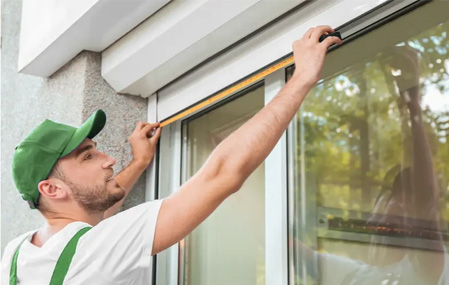 From your initial contact to the finished installation, we guarantee your satisfaction
New, Energy Efficient Sliding Doors
Replacing your old sliding glass doors can save you money in reduced energy bills. This in turn adds value to your home. Energy savings are especially important if you own an older home; replacement sliding glass door technology has come a long way over the years. Replacing your old, single-pane, metal-framed sliding glass doors add years of enjoyment to your home, helping to retain heat in the winter and cool air in the summer.
Why You Should Choose Energy
Energy Windows Doors and More is an authorized and insured contractor specializing in door installation services, with a well-established reputation in New Jersey and Pennsylvania. We provide a range of high-quality front doors made of fiberglass, wood, and metal from renowned brands at affordable rates. Our team of door installers comprises proficient and seasoned professionals who take pride in delivering exceptional workmanship on every project. Our commitment to excellence extends beyond completing the job to exceeding your expectations and earning your trust as a valued and repeat customer.
Request A Free Quote To Take The Next Step?
We Also Install French Patio Doors
French doors are a timeless option that not only serves as a seamless gateway between your indoor and outdoor areas but also offers stunning vistas and ample natural light. What sets them apart from other exterior door styles is their graceful and captivating aesthetic that exudes elegance and charm.
Schedule Your Free Consultation
If you're thinking about replacing or installing a sliding patio door for your home, don't hesitate to contact us to schedule a consultation. You can either call us at 1-484-645-6331 or fill out the form on our website. Our dedicated project consultant will conduct a thorough assessment of your entire home and take precise measurements to ensure a perfect fit. We'll gladly address any queries you may have, showcase our diverse range of sliding door styles, and offer expert advice as needed. Additionally, we provide a complimentary and transparent quote with no strings attached.