Request A Quote To Get Started
If you are considering replacement windows for your home and live in the Tri-State area, turn to the professionals at Energy Windows Doors and More. Our family owned and operated window replacement company is fully licensed and insured in Delaware, New Jersey, and Pennsylvania. We have more than three decades of experience installing new energy-efficient windows at a fair price. All of our window installers are professional tradespeople who are highly experienced and factory trained. We only install the best windows from the top brands, such as Andersen, Ideal, Interstate, Pella, and ProVia, and we use our substantial buying power to pass excellent savings on to our customers.
Windows With Improved Form & Function
There are many great reasons to invest in replacement windows. Windows are integral to the curb appeal of your home and increase your property value. Energy Star certified windows will improve the energy efficiency of your home. That will make your home more comfortable, and the noise reduction of modern windows will make your home quieter and enhance your listening experiences. You can choose windows that upgrade the security and safety of your home, and new windows offer options like between-the-glass shades and blinds, which make them easier to clean and help to reduce dust and allergens in the home.
Types Of Replacement Windows We Install
We install a wide variety of replacement windows, including single-hung, double-hung, bay, bow, picture, casement, slider, awning, and garden windows. The window materials we commonly work with are vinyl and composite, and those windows are made right here in the USA.
The window manufacturers we partner with use vinyl, which is the most advanced and best form of material for window construction. Vinyl is an excellent insulator. The color of the vinyl will never fade. It won't ever shrink like wood. It never needs to be repainted and actually requires little to no maintenance.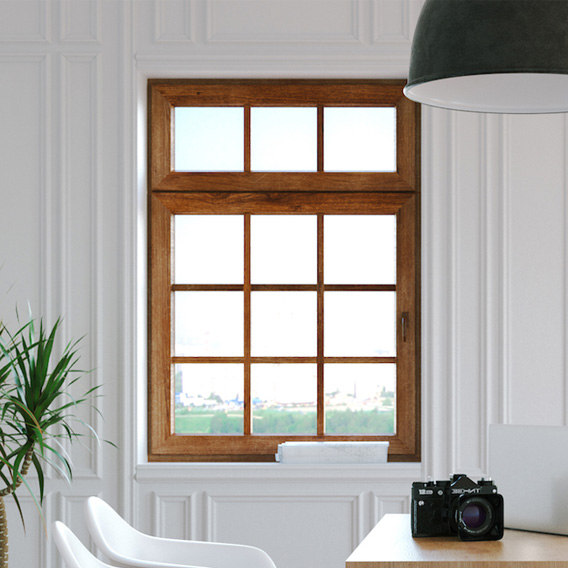 There are several composite materials used for windows. The composite windows we install are engineered using acrylic resins and polymers. We believe they're the best windows money can buy as they provide the warmth of real wood without any of the problems associated with wood windows.
Committed To Energy Efficiency
Installing energy-efficient replacement windows is one of the best upgrades that you can make for your home. The right windows will make your home more affordable to heat and cool and will make the home more comfortable and consistent as well. We advise our clients to choose windows that have a U-factor that meets the mark required for a product to get Energy Star certified. U-factor is the rate at which a window transmits non-solar heat energy. The lower the U-factor, the more energy efficient the window is. It's also important to note that the EPA recommendations are climate based. The EPA recommends a 0.27 U-factor for the Northeast as opposed to a 0.40 U-factor for the Southeast.
Request A Free Quote To Take The Next Step?
Window Styles For Every Home
Because energy efficiency and natural light are popular selling points for homes, making a wise decision with your window selection can provide you with a significant return on your investment. When building or remodeling, choose the window types that best meet your lighting, function, and budget needs. Different window designs have various advantages and disadvantages. Many factors must be considered when selecting window styles, including their shape, the amount of ventilation they provide, and the pivotal cost factor.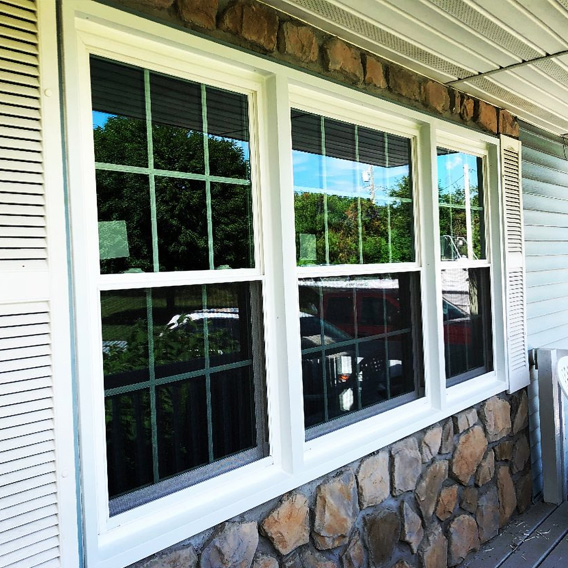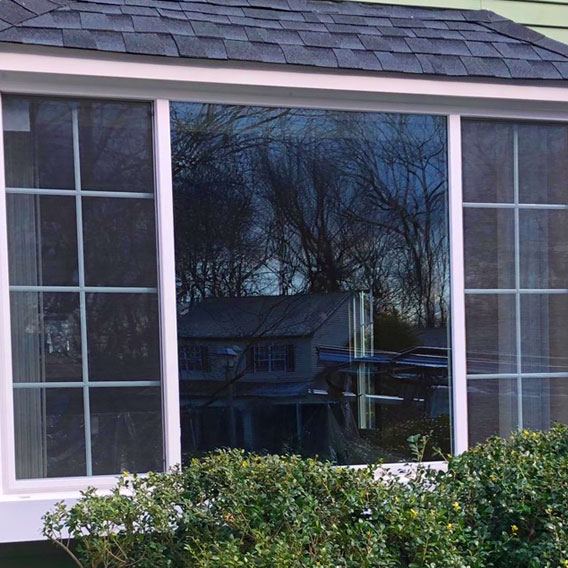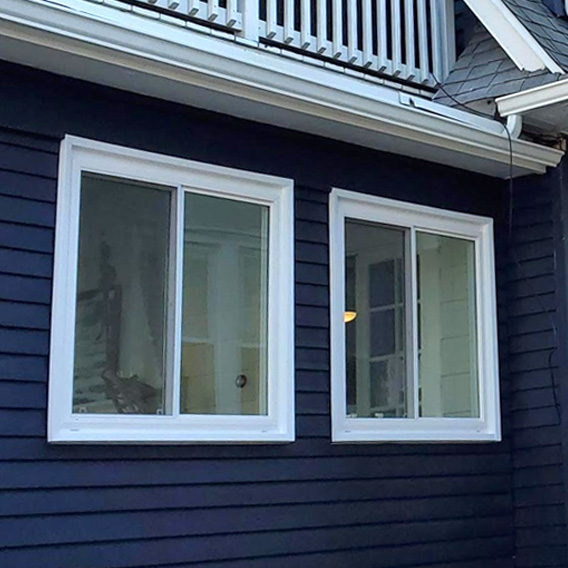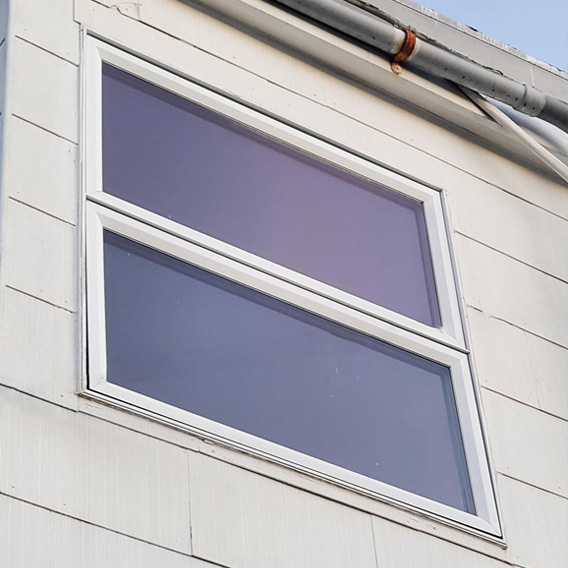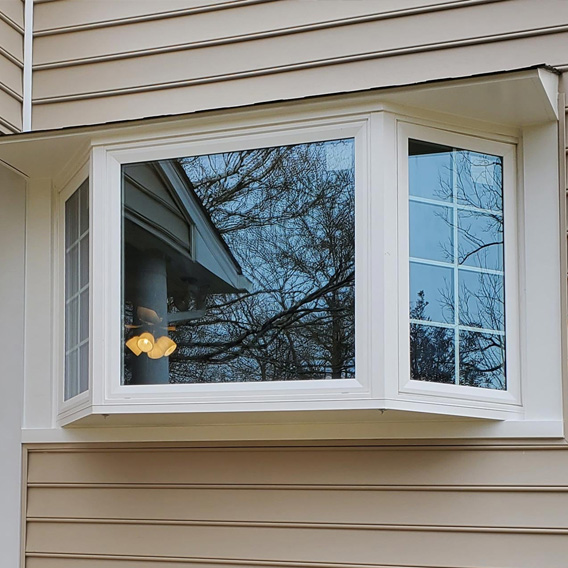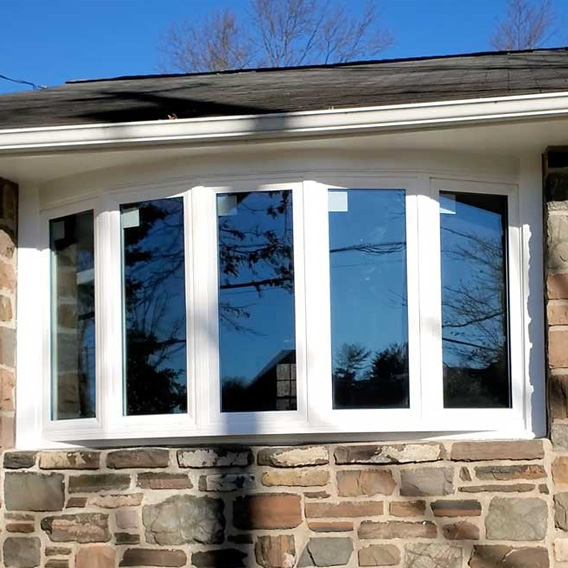 Do I Need New Windows?
A common challenge for homeowners when it comes to prioritizing home improvement projects is determining when to replace their existing windows. Our recommendation is to replace them proactively. If your current windows have an average lifespan of 25 years in the Northeast, plan to replace them prior to reaching that mark as opposed to in response to an issue, which will likely cost you more in the end. Consider also that replacement windows provide one of the best returns on investment for home improvement tasks at as high as 80%. You'll also want to watch for indications that your windows are wearing down sooner than expected. Signs that you may need new windows include difficulty opening and closing them, excess moisture, damage to the glass or frames, excessive noise from outdoors disrupting your home, rising energy costs, and even just an outdated aesthetic.
Our Window Replacement Process
Energy Windows Doors and More offers free quotes for replacement windows, and one of the first things you'll notice about our company is our customer-oriented approach. We'll never put you through a three-hour sales pitch and resort to high-pressure sales tactics. Our goals are to determine what you want, provide whatever professional guidance you need, and give you an upfront and accurate estimate. If you accept our quote, we'll order your windows if necessary, and provide you with a reliable time frame for both the order process and window installation. Once we set a date with you, you can expect us to arrive promptly with all of the equipment needed to complete the job, which often takes just a day. We'll remove your old windows, prep those spaces, and then install your new windows with precision all while maintaining clean and safe work areas. Finally, we'll perform a walkthrough with you inside your home and around your home and ensure your complete satisfaction before we clean up and leave.
Choose Energy For Your Replacement Windows
Our company is a trusted and established name in replacement windows in this region, and you can count on us to deliver the craftsmanship, energy-efficient windows, and curb appeal your home deserves. Call us today at 1-484-645-6331 or contact us online to schedule an in-home consultation or with any questions about our services and the windows and other products we offer.