Request a Quote to Get Started
If you own a home in Eastern Pennsylvania, Southern New Jersey, or Northern Delaware and would like to upgrade it with a metal entry door, Energy Windows, Doors and More is the company to call. We offer a wide range of premium metal front doors that are beautiful and secure, and our door installers are highly skilled and experienced tradespeople who deliver professional and lasting finishes.
Why Choose a Metal Door?
There are many great reasons to choose metal front doors over other popular materials like wood and fiberglass. Metal front doors are the most secure option available and won't be easily compromised due to their heavy-duty hinges and framing. These doors are also among the most energy efficient and will make a real difference in the building envelope and thus your heating and cooling costs. Metal doors also do an excellent job of blocking external noises, and they require little to no maintenance.
The ENERGY Experience
We offer more by design. From consultation to installation to service, our process is built around your needs.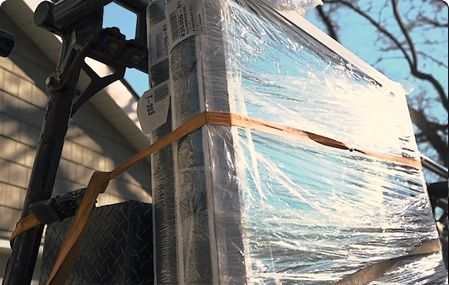 We contact you to schedule a visit, take measurements and provide a quote of the desired project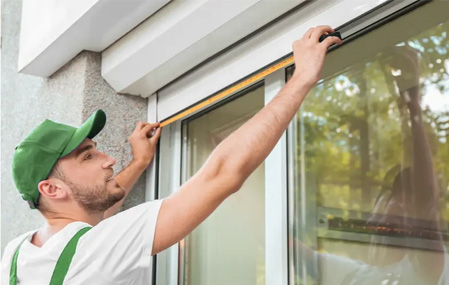 From your initial contact to the finished installation, we guarantee your satisfaction
Do You Need a New Front Door?
Our recommendation is to replace your entry door proactively based on the expected lifespan of the material. This approach will save you money over time due to reduced energy costs and avoiding any potential moisture damage. Drafts are a sign that you've perhaps waited too long. If new weatherstripping doesn't fix the issue, then the door should be replaced. You should also replace doors that are difficult to open or close or which are no longer secure, and non-superficial damage to the door, glass, or frame is also a great reason to invest in a new front door.
Why You Should Choose Energy
Energy is a home improvement contractor with more than a decade of experience in this region. We have team members who specialize in installing metal front doors but also energy efficiency experts who understand the role an entry door plays in a building envelope and who can help you minimize your energy costs. We're also a family business that delivers the customer service and care that you deserve. Customer satisfaction is our top priority, and we're never going to accept anything less.
Request A Free Quote To Take The Next Step?
Many Doors to Choose
Our services aren't limited to metal front doors. Energy also specializes in wood and fiberglass doors. We have Energy Star-certified doors available in all of those materials. Our company also offers a wide range of design options from leading brands, such as Andersen and Pella.
Fiberglass Front Doors
Fiberglass is the most popular material for modern entry doors. The material is affordable and very energy efficient while requiring almost no maintenance and lasting for decades.
Wood is the traditional choice for entry doors. These doors do require more maintenance than fiberglass and steel, but with that effort, wood can provide its elegant and classic appeal for more than 50 years.
Upgrade Your Home's Energy Efficiency
Many homeowners don't recognize the role an entry door plays in energy efficiency and are unaware that the EPA certifies doors as Energy Star products and that there are even tax credits available. Choosing the right door for your home can save you thousands of dollars over the life of that door, and metal front doors are a great choice because they're more efficient than both wood and fiberglass. That efficiency also won't degrade over time the way it can with those other materials.
Free Consultation
If you're considering a new front door, Energy can come out to your home and provide you a consultation at no cost and without obligation. Our team can inspect your current entry door and provide you with a professional assessment. We can also answer any questions that you may have, explore the many metal front doors that we have available, and provide you accurate estimates for any doors that interest you that cover all labor and materials required.
Our door installation and replacement services aren't limited to entry doors. Energy also installs patio doors, and we offer many ways for you to enhance your home. That includes a wide variety of sliding patio doors, folding patio doors, and French patio doors.
Request a Free Consultation for New Metal Front Doors Today
Energy has helped many area homeowners improve their homes with metal front doors, and we'd love to do the same for you. Request a free quote today, or call us at 1-484-645-6331 with any questions.