Request A Quote To Get Started
When homeowners throughout South Jersey and the Delaware Valley want to install new doors or replace their existing doors, they turn to the professionals at Energy Windows, Doors, and More. We've been installing new exterior doors in the area for well over a decade. Our company offers an extensive range of exterior door styles, and deliver our customers great savings in addition to superior craftsmanship.
Signs It's Time to Replace Your Home's Exterior Doors
Your home's exterior doors are integral to its curb appeal but also function and convenience, and an excellent way to invest in your home is to replace them when they've become worn or outdated. If you've replaced the weatherstripping and still feel a draft around your door, that's a clear indication that it's time to replace it. You may have even noticed that your energy bills are on the rise and replacing those doors will help you save on heating and cooling costs in the years ahead. Look for signs that your doors are showing their age and consider replacing them proactively rather than in response to a problem. Old doors will often stick and squeak, and any signs of warping, cracking, or water damage mean that the wear is already far beyond the point when you should've replaced the door.
The Door Styles and Materials We Install
Our company installs and replaces many different exterior door styles, including front entry doors and patio doors. We also offer doors made from a wide range of materials, including wood and fiberglass.
Real wood is both a classic and traditional choice for front doors. Wood doors offer an unparalleled natural beauty, and you have many different species to choose, including mahogany and walnut. Genuine wood provides you more aesthetic options due to the many stains and paints available, and these doors are also a very durable and energy-efficient option.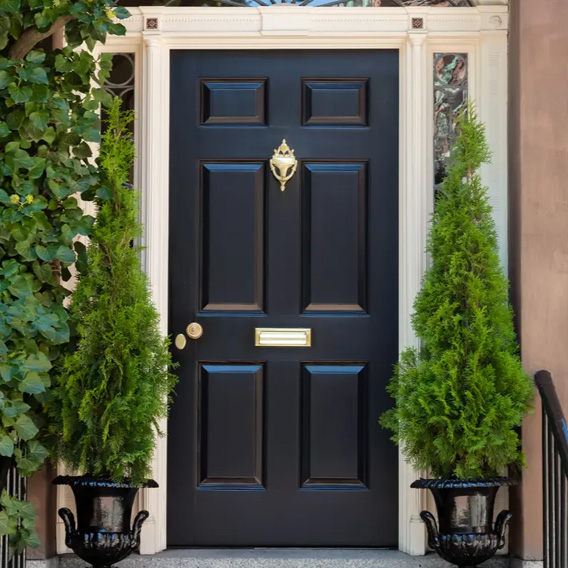 Fiberglass doors have become a popular modern alternative to wood doors because they're affordable, long lasting, energy efficient, and durable, and they require little to no maintenance. They're available in a wide range of styles and colors, and they'll never warp or rot in the manner that wood doors can.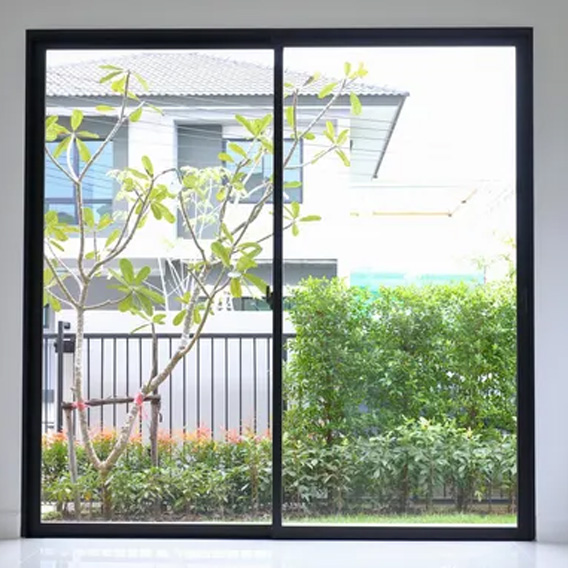 Sliding doors are a popular choice for patios and similar areas. These doors are often pre-hung, which makes them very affordable, and they're available in wood, fiberglass, and vinyl in either two-, three-, or four-panel configurations. Sliding doors provide wonderful views, let in a lot of natural light, and give you a convenient transition from your home to your outdoor space.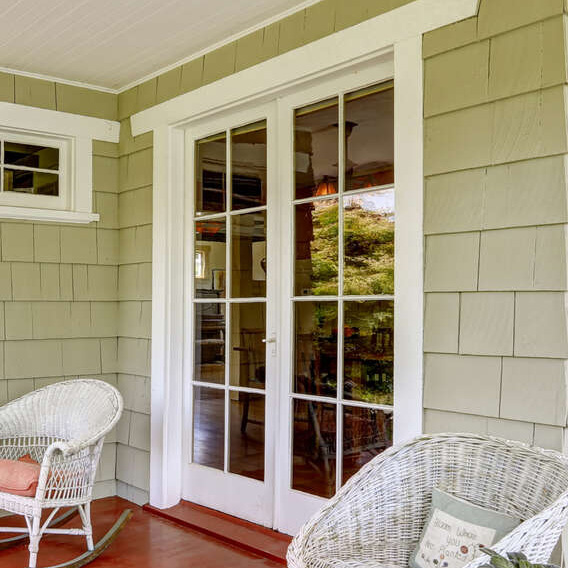 French doors are a classic choice that are also effective for transitions between your indoor and outdoor spaces. They also provide beautiful views and let in a great deal of natural sunlight but also have an aesthetic that is elegant, charming, and unlike other exterior door styles.
When homeowners prioritize security, a metal entry door becomes the standout choice, making a strong statement. Despite its association with austerity, modern manufacturing techniques now offer a variety of styles that rival fiberglass, providing a wide range of vibrant colors to suit any taste.
Your Local Door Replacement Contractors
Our door replacement professionals are all highly trained and experienced tradespeople who are meticulous and take great pride in what we do. We sell only the top doors made by the best brands, and we'll help you choose the doors that will beautify your home and add real function, convenience, and value. Our door installation methods are proven and refined, and we'll never accept anything less than your complete satisfaction with your new doors and the workmanship we've delivered.
Request A Free Quote To Take The Next Step?
The Benefits of New Exterior Door Installation
There are lot of great reasons to install one of our many exterior door styles. A new door is an opportunity to make a design statement and improve the overall curb appeal of your home. It also makes your home more functional and convenient, and it adds real value to your property. In fact, the real estate industry estimates the home sellers can recoup 70% of the cost or more. A new door will be durable and last for many years to come with little to no maintenance. It will provide better insulation and thus lower your heating and cooling costs and make your home more comfortable, and new, modern doors are an opportunity to improve the overall security and safety of your home.
Free On-Site Consultation and Quote
If you're considering a new exterior door or multiple new doors for your home, reach out to us for a consultation. You can call us at 1-484-645-6331 or fill out the form on our website. Our project consultant will assess your entire home and take any necessary measurements. We'll answer any questions that you have, explore our exterior door styles with you, and provide whatever professional guidance you may need. We're also happy to give you an accurate and upfront quote at no cost and without obligation.
Choose Energy for Your New Doors
Many homeowners have chosen Energy Windows, Doors, and More to improve their homes through new exterior door installation, and we're confident that you'll love what can do for your home. Schedule your quote today, or reach out to us with any questions about the exterior door styles we offer.