Request a Quote to Get Started
Picture windows bring the beauty of the outdoors in. Their uninterrupted expanse of glass gives a sense of spaciousness and allows homeowners to appreciate their yards and gardens. Unfortunately, large picture windows are among the biggest offenders for energy inefficiency; older picture windows weren't made with today's energy-efficient technology. As a result, your heating and cooling bills may be higher than they should be.
There's hope for your pocketbook and your picture windows! Energy Windows, Doors and More offers replacement picture windows with superior customer service from selection through installation. Replace your old picture windows with premium vinyl or composite replacement windows. The quality brands we carry feature dual-pane low-E gas-filled glass and an Energy Star rating. The vinyl picture window replacements we install will ultimately pay for themselves because of your savings on your energy bill.
The ENERGY Experience
We offer more by design. From consultation to installation to service, our process is built around your needs.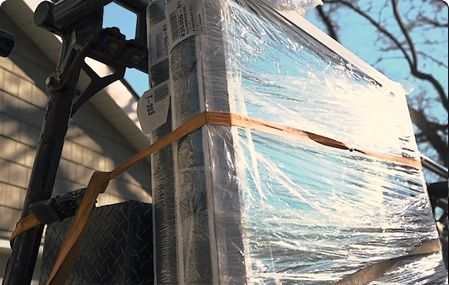 We contact you to schedule a visit, take measurements and provide a quote of the desired project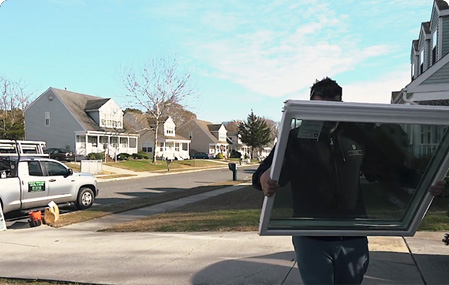 From your initial contact to the finished installation, we guarantee your satisfaction
Replacement Picture Windows
Large, fixed-pane windows without "muntins" (those wood grinds that create the appearance of "divided light" windows) offer unobstructed views within the frame of the window, creating the appearance of a framed landscape. That's why these kinds of windows are called "picture windows." A picture window's primary purpose is to offer a view of the outside surroundings. Usually, they do not open, so they do not offer ventilation. Yet with quality, energy-efficient materials and designs, plus proper picture window installation, picture windows can provide high energy efficiency.
Energy Windows, Doors and More offers highly energy-efficient replacement picture windows from several top brands, along with our expert picture window installation services. Premium vinyl or composite picture windows feature dual-pane low-E gas-filled glass and a high Energy Star rating. Enjoy natural, unobstructed lighting in your home, while the quality seals, glass, and our meticulous, professional installation lowers your energy bills.
We offer picture windows in multiple sizes. Whatever the architectural style of your home, as professional picture window installers, we at Energy Windows, Doors and More can create custom replacement picture windows in the size and style you need to match your home's look. All the replacement picture windows we offer are backed with the reputable and solid manufacturer's warranty.
Request A Free Quote To Take The Next Step?