Request a Quote to Get Started
Garden windows are a beautiful and modern window option that let you add natural light, depth, and aesthetic appeal to your kitchen or practically any room in your home. If you live in the Delaware Valley and are interested in having a garden window replaced, a new garden window installed, or another window style converted to this type, Energy Windows Doors and More is here to help. We're a family-owned and -operated company that has extensive experience installing garden windows in this region and will deliver you the premium products and superior craftsmanship that you deserve.
Garden Window Replacement and Installation
Energy partners with the top window manufacturers to bring you the best products available. That includes garden windows by Andersen, Ideal, Interstate, Pella, and ProVia. There are many styles to choose from ranging from traditional to modern, and these companies use materials that not only broaden the design options but are durable and energy efficient, such as vinyl and composite.
The ENERGY Experience
We offer more by design. From consultation to installation to service, our process is built around your needs.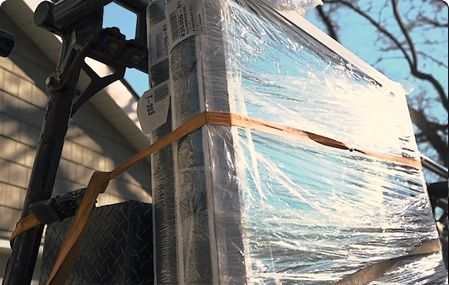 We contact you to schedule a visit, take measurements and provide a quote of the desired project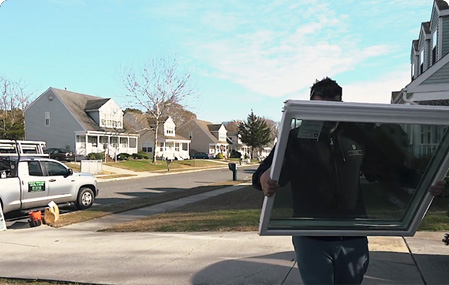 From your initial contact to the finished installation, we guarantee your satisfaction
The Benefits of Garden Windows
Garden windows are a popular window choice throughout the Delaware Valley and a particularly great option for kitchens. Among the main advantages of this window style is the sheer amount of sunlight that it lets in. Your kitchen or other room will be bathed in a natural glow, and there will be a lot less need for artificial lighting during the daytime hours. All of that light also makes your garden window an excellent choice for plant life whether you want to grow fresh herbs or add ambiance with colorful flowers. There really are a lot decorative possibilities, and you aren't limited to plants. Decorate with a wide range of knickknacks. Garden windows add architectural appeal and complexity not only to the interior of the home but the exterior and also provide you with a fantastic view out onto your property.
When Should You Replace a Garden Window?
A common question we hear concerns how long garden windows should last. While it depends on a range of factors, you can generally expect 20 to 25 years if you purchase a quality window and have it installed by a skilled and experienced window installation contractor. It's a good idea to replace your windows proactively as you'll spend less money in the end than replacing them as a reaction to a problem. You should also keep an eye on your windows for signs that they may be aging faster than expected. Cracked or otherwise damaged glass is a clear sign that the window needs to be replaced. If you can feel a draft or see that the weather stripping is compromised, then the window may need to be replaced and certainly needs maintenance at least. Fogginess indicates a moisture problem, and if that issue has progressed to the point that water is leaking in, then it's time to replace that window.
Request A Free Quote To Take The Next Step?
It's Smart to Choose Energy
Energy is among the leading window installation contractors serving the Delaware Valley. Our company is fully licensed and insured. We're also trusted and established, and we have years of experience planning and carrying out window installation projects of all scopes and sizes. All of our work meets or exceeds the manufacturer's requirements and local building codes, and you can count on us to deliver exceptional customer service and care and to stand behind our work and products.
Specializing in Vinyl and Composite Windows
While wood windows are the traditional choice, many homeowners throughout the Delaware Valley choose vinyl or composite windows because they're beautiful while also striking a great balance between performance, durability, initial cost, and return on investment. Composite and vinyl windows are very energy efficient. They require little to no maintenance and are resistant to rot and fading.
Trust Energy to Install Your Garden Windows
When it comes to installing and replacing garden windows, Energy is a name you can trust and count on. Call us today at 1-484-645-6331 or reach out to us online with any questions about the garden windows we offer and to get a free quote. Our team will walk you through the entire process so that you're comfortable with making the right choice for your home.