Request A Quote To Get Started
When you choose Energy for your door replacement your home will be able to withstand the test of time thanks to our high-quality products and professional installation.
Get New Exterior Doors
We can replace any exterior door you desire, including patio doors and front entry doors made of fiberglass, wood, or metal (French doors or sliding glass doors). One of the more common remodeling projects is replacing older exterior doors, along with upgrading older windows to energy-efficient ones. The same top-notch advantages of enhanced aesthetics, security, and energy efficiency are offered by both.
Front doors with quality design give the whole house character. The front door naturally draws people's attention, even if they aren't entering the house. When choosing a new exterior door, you have a lot of options to consider: Using decorative glass, side panels, or a traditional hardwood are all fantastic options for a front door that is truly extraordinary.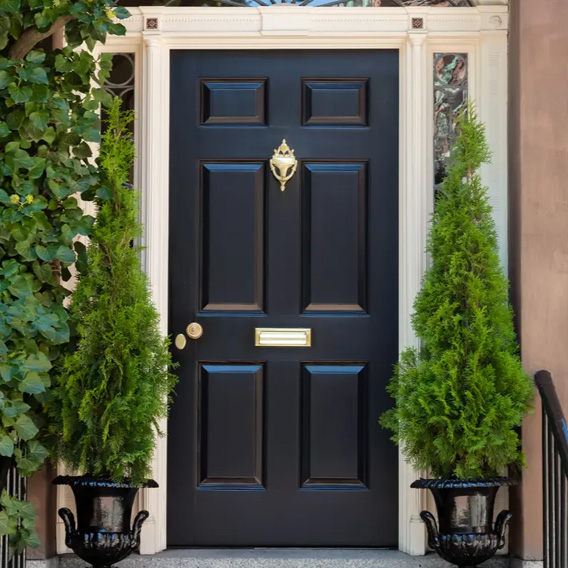 Fiberglass doors come in a variety of designs and are very strong and energy-efficient. The best entry door overall for most homeowners. We advise installing a strong new front door for homeowners who want to improve the curb appeal and energy efficiency of their homes.
For homeowners who place a high priority on aesthetics, wood doors are fantastic choices. They are typically less energy-efficient and less secure than other doors. However, a wood door is well worth the extra expense in the right house.
Homeowners seeking to prioritize security above all else opt for the bold statement of a metal entry door. Fortunately, modern manufacturing techniques allow for styles that rival fiberglass, providing a diverse palette of colors to choose from.
Patio Door Replacement
We install patio doors that help enhance your indoor and outdoor spaces. We'll install the ideal door for you, whether you need a new sliding glass door installed for your brand-new custom Trex® deck or just want to replace a rusty old slider with a chic new French door.
Replacing your old sliding glass doors can save you money in reduced energy bills. Energy savings are especially important if you own an older home; replacement sliding glass door technology has come a long way over the years. Replacing your old, single-pane, metal-framed sliding glass doors can add years of enjoyment to your home, helping to retain heat in the winter and cool air in the summer.
French doors are often preferred for patios because they can offer a sizable opening and excellent sightlines. For those who don't want sliding doors or want to add a unique aesthetic, they make excellent replacement options.
Request A Free Quote To Take The Next Step?
Why Replace Exterior Doors
Unexpected damage can happen and may force your hand to replace your front or patio doors. Your exterior doors may become worn down by harsh weather, which may result in seal damage that is permanent. Your door may become unsafe or malfunction as a result of flying debris, ice, and other factors. Interior doors may deteriorate over time from repeated use or the odd accident. In the event of a home emergency, it is crucial to ensure that your internal doors are secure and functioning properly.
Choose Energy For Your Door Replacement
Energy Windows, Doors and More has been upgrading homes in the Delaware Valley for over a decade. Efficient products and expert installation are at the forefront of everything we do. If you are interested in replacing your front door, patio door, or other exterior doors in your home, give us a call at 1-484-645-6331 or fill out our form to get a quote.