Request A Quote To Get Started
We carry both vinyl and composite replacement window styles that are all made right here in the USA. Our replacement windows have consistently been ranked among the top in the nation for energy efficiency. They far surpass most windows typically found at major home improvement stores in areas of quality, efficiency, and affordability. Every window we sell carries a significant manufacturer's warranty. You can trust our family-owned and operated window replacement company will provide you with quality windows at an affordable price.
Signs It's Time to Replace Your Home's Windows
Mother Nature causes normal wear and tear that can cause window problems over time. For instance, your windows could develop cracks or broken panes after extreme changes in weather. The panels could get stuck or refuse to stay open as they age too. Additionally, your home could sustain water damage from rain, or your HVAC system may struggle to regulate the indoor temperature properly. We can send a trained Energy Window technician to your house to assess the damage and perform fast, quality window replacement services to ensure that your home and family are protected.
The Window Styles We Install
Explore the various replacement window styles you can choose to enhance the appearance, energy efficiency, and value of your home.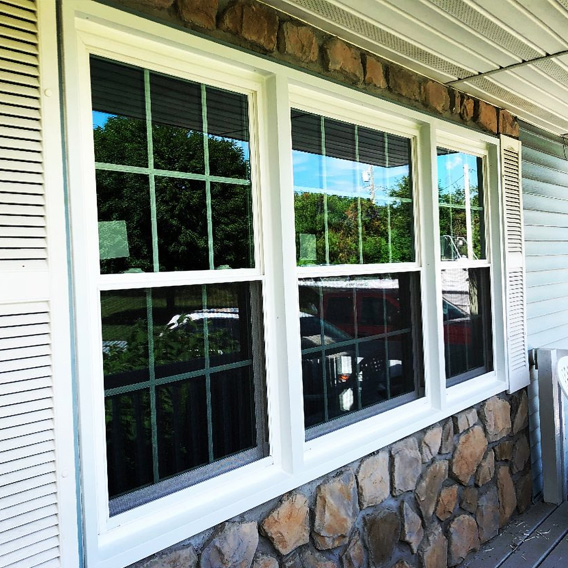 Our single-hung windows and double-hung windows offer all the energy savings and comfort you would expect from a premium vinyl replacement window. Savings and convenience are the cornerstones of our vinyl replacement windows.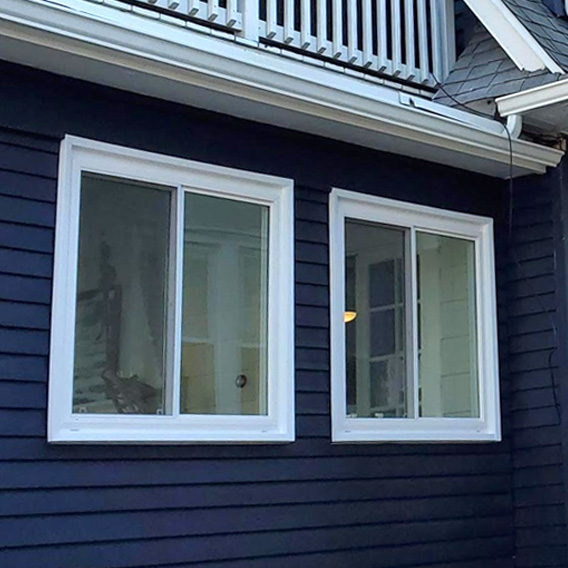 Old metal sliders are often misaligned, difficult to open and a huge conductor of thermal energy into and out of your home. Our premium vinyl sliders are perfectly balanced and sealed to prevent water intrusion into the track. They also feature warm edge spacers, dual pane Low-E gas filled glass and an energy star rating.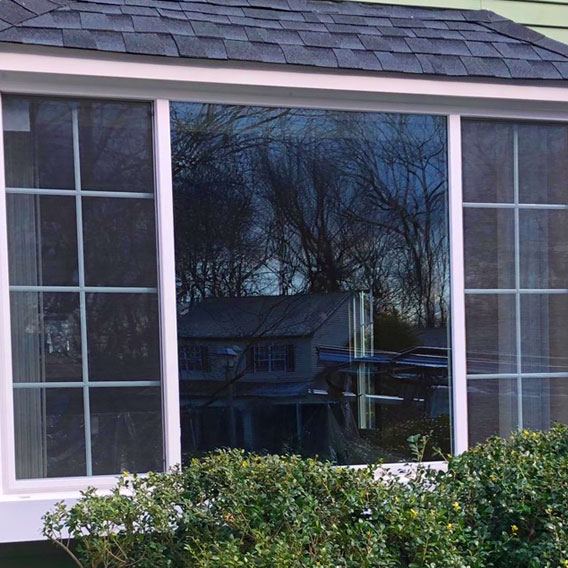 In many homes, large picture windows are the biggest offender of lost energy. You can replace your old picture windows with our premium vinyl replacement windows. They feature dual pane Low-E gas filled glass and an energy star rating. Our windows will pay for themselves with the amount you will save on your energy bill.
Simple beauty and superior design shine through in every Casement and Awning window. These styles feature maximized glass area, providing an open, clutter-free look that makes any view more elegant. Let in more natural light, and make a bold statement that will add character and life to any room.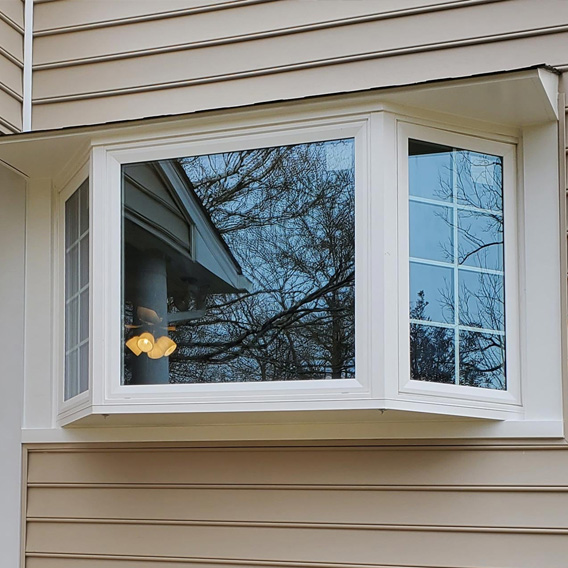 These windows create dramatic new looks, adding style to the exterior of your home as they expand interior space. Create instant charm with a cozy bay window reading nook, or, create a graceful setting with an elegant bow window. And like all our windows, they are designed for a lifetime of performance.
Create a wonderful display of herbs and plants to invite yet a bit more of the outdoors inside. Our deep seatboard is the perfect home for your favorite organic decor. Our insulated glass package ensures year-round comfort. With our Factory Warranty these Garden windows are virtually maintenance-free.
Your Local Window Replacement Contractors
Our window replacement professionals are all highly trained and experienced tradespeople who are meticulous and take great pride in what we do. We sell only the best windows manufactured by the most trusted brands, and we'll help you choose the windows that will beautify your home and add real function, convenience, and value. Our window installation methods are proven and refined, and we'll never accept anything less than your complete satisfaction with your new windows and the workmanship we've delivered.
Request A Free Quote To Take The Next Step?
The Benefits of New Window Installation
Installing replacement windows has a lot of benefits. New windows offer you the chance to express your sense of style and raise the curb appeal of your house. Most importantly, new windows will lower utility use which will cut your heating and cooling costs and make your home more comfortable. In fact, according to the real estate sector, home sellers can reclaim 70% of the price or more.
Free On-Site Consultation and Quote
If you're considering a new replacement windows for your home, reach out to us for a consultation. You can call us at 1-484-645-6331 or fill out the form on our website. Our project consultant will assess your entire home and take any necessary measurements. We'll answer any questions that you have, explore our window styles with you, and provide whatever professional guidance you may need. We're also happy to give you an accurate and upfront quote at no cost and without obligation.
Choose Energy for Your New Windows
Many homeowners have chosen Energy Windows, Doors, and More to improve their homes through new replacement window installation, and we're confident that you'll love what can do for your home. Schedule your quote today, or reach out to us with any questions about the styles and services we offer.