Request A Quote To Get Started
Energy Windows Doors and More is a trusted name for residential window replacement in the Delaware Valley, and we offer premium windows from the top brands, including Andersen. Andersen windows are widely regarded as the best replacement windows on the market, but they're also competitively priced and backed with an industry-leading warranty that's even transferable if you sell your home.
Experience You Can Count On
Our company offers you a level of skill and experience that sets us apart from many of the other contractors that install Andersen windows in this region. The window replacement techniques that we use here at Energy are thorough, proven, and refined, and each window installation is customized to the particular home because that's what's required of the professional and lasting finish that you deserve.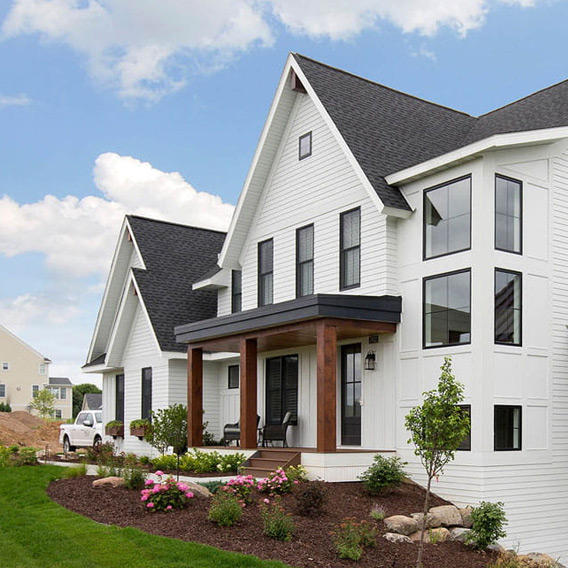 Replacement Windows by Andersen
There are many different types of Andersen windows available, and within all of the brand's various product lines, you'll find all the windows commonly used for homes in this region, including double-hung and single-hung windows. Other options include awning, casement, bay, bow, picture, and sliding windows. Andersen makes geometric and other specialty windows as well.
Andersen Wood Windows
Energy installs all Andersen windows, including its wood windows, which are a traditional choice for homes. Wood windows deliver a rich, distinct aesthetic and provide excellent energy efficiency and noise insulation while being long-lasting. Andersen offers four product lines that include wood windows, and those are the 200 Series, 400 Series, A-Series, and E-Series.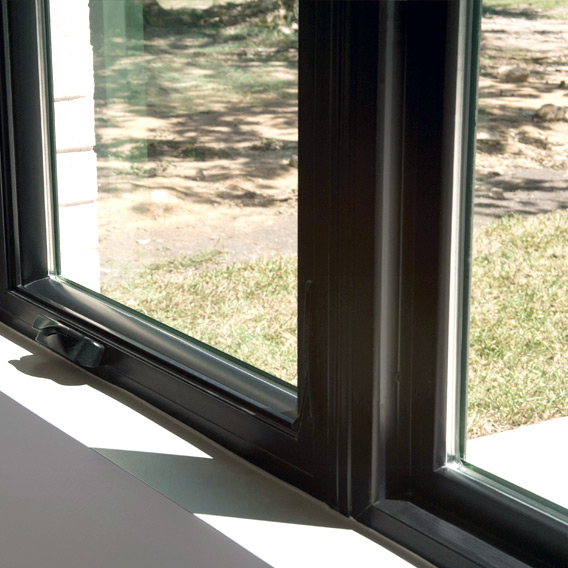 Andersen Fibrex Windows
Fibrex windows are composite windows that the company brands as Andersen. This is a proprietary composite material made up of about 40% real wood fiber and 60% thermoplastic polymer, both of which are reclaimed materials. Fibrex is an alternative to vinyl that is stronger, longer lasting, and suitable to a wider range of climates. Find Fibrex windows among the A-Series and 100 Series.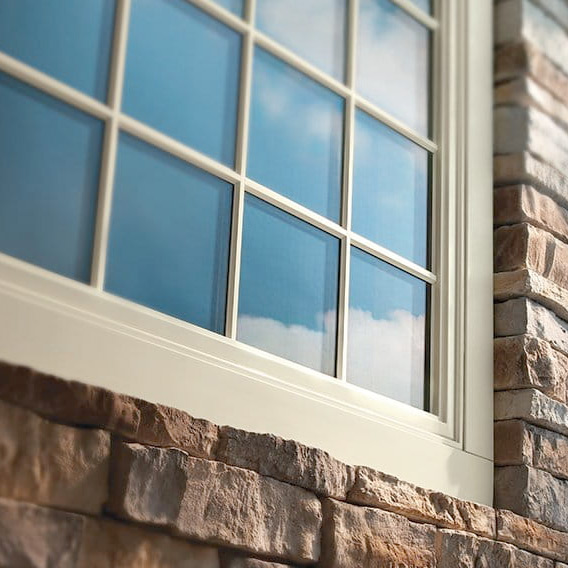 Andersen Vinyl Windows
Vinyl is the most popular replacement window material in North America because it delivers an excellent balance between the initial investment and the total cost. Andersen windows are not exclusively vinyl windows as many competitors are but rather have a real wood core for the best of both worlds. You can find these windows within Andersen's 400 Series and 200 Series.
Why You Should Choose Andersen Replacement Windows
Andersen windows have been a trusted and widely used product in the United States for more than 115 years. The company was founded in 1903 by Danish immigrants as a lumber business, and within a couple of years, it innovated a window that could be installed on-site in less than 10 minutes. Over the years to follow, the brand continued to innovate and is directly responsible for much of the residential window performance and features that now we now take for granted.
Andersen windows are the most popular residential window in North America. These products are made with the highest-quality materials, and the quality control standards are second-to-none. The brand offers a plethora of options when it comes to materials, window types, colors, and designs. Andersen's E- and A-Series windows are the top choice among architects for new construction. Andersen is a popular choice among homeowners for window replacement, and all of these products are backed by strong warranties that give builders and consumers alike great peace of mind.
Discover Your Perfect Windows
The sheer number of options found among Andersen windows is a great thing, but Energy also understands that all of the choices can seem a bit overwhelming for the homeowner. The good news is that we're here to help, and we have a lot of experience doing just that. Our project consultants will explore all of your window options and combinations with you, answer all of your questions, and provide the professional advice you need to make the perfect choices for your home.
Choose Energy for Your New Andersen Windows
Andersen windows are an excellent choice for your home, and Energy is the company you can trust to sell them to you at a fair price and install them the right way the first time around. Request a free quote online, or call us at 1-484-645-6331 with any questions about our services and the windows we offer.
Request A Free Quote To Take The Next Step?